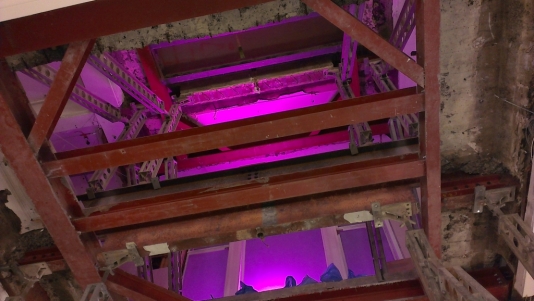 The Selfridges project was a very challenging operation, with a lot of pre planning going into the logistics of the project before we could even commence on site.
The project consisted of a new steel frame, connecting to existing steelwork, to allow for openings to be cut so that a new lift could be installed in the Louis Vuitton section of the store.
This involved the new steelwork being installed underneath the existing slab, incorporating temporary steels, the slab then being cut out, and the next floors steel being taken up through the new hole.
All works and deliveries had to be done through the night!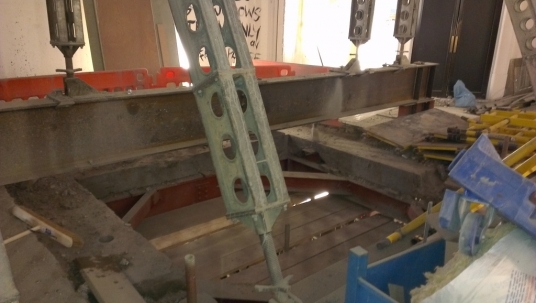 ---
The final floor had the steelwork pre-stressed using hydraulic jacks, and the pictures below show the temporary steel and the jacks in place.
The jacking was done by Cobra Steel operatives working with the engineer.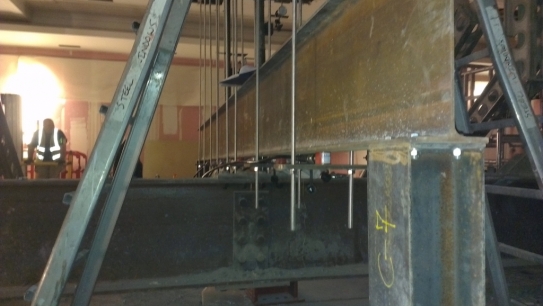 ---